Niverville_Slider_1
A community centre built for your family's well-being.
Niverville_Slider_2
Hold your event in our state-of-the-art facilities.
Niverville_Slider_3
Build your fitness and improve your health with enriching classes.
Niverville_Slider_4
Get your kids active with children's programs of all kinds.
Welcome to Niverville's Recreation & Wellness Community Hub!
Niverville Recreation & Wellness offers a broad range of accessible recreational opportunities with the aim to create connections and cultivate belonging while meeting the physical, social, and psychological needs of the community. Our mission is to be the community connection for sports, recreation, health and wellness, arts, programs, and entertainment.
Niverville Recreation, together with residents, neighbours, and community partners, strives to develop programs that accommodate all age groups while promoting personal growth, community connections, and health awareness. We believe in creating positive experiences while fulfilling the needs of the community and creating lasting memories.
Niverville Recreation & Wellness is a department of the Town of Niverville which oversees Niverville's recreational facilities, parks and recreational programming. The Town of Niverville recently built the new Community Resource & Recreation Centre (CRRC), which opened its doors in July 2021. This new facility has been a community hub for the town's recreational needs, bringing in many more opportunities for sport, recreation and leisure activities.
This website will guide you through the Niverville Recreation & Wellness department. You can register for programs, book a facility, sign up for our e-newsletter, view maps of parks and trails and so much more!
We are here to serve you.
Have a question? Give us a call or send us an email!
UPDATE MAY 26, 2023 The Hespeler Park Splash Pad is now open! Beat the heat this summer from 10am - 8pm daily at the...
read more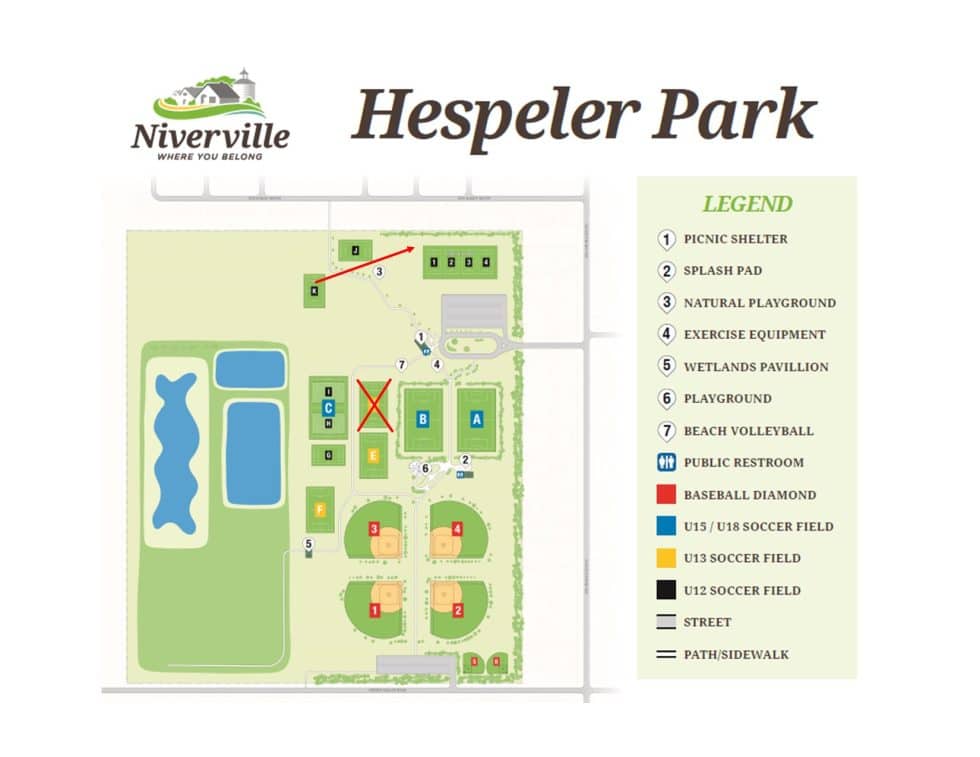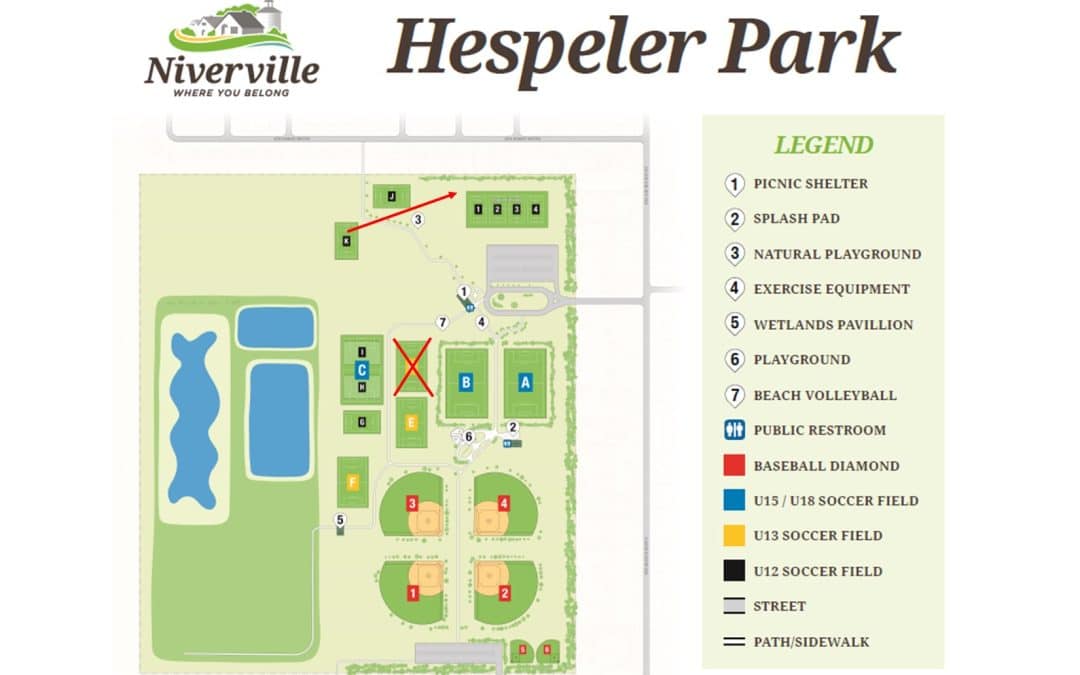 Sports Fields are OPEN today, Monday May 8, 2023 We've had some slight temporary Field changes in the Park:Soccer...
read more
The goal of the Canadian Firearms Program is the safe and responsible use of firearms. Upon completion of this 2-day...
read more
Join us at the Niverville CRRC on May 27 for our new Parent and Me Woodworking Workshop from 1:30-2:30pm! Throughout...
read more